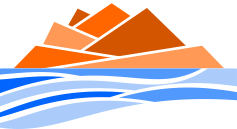 Horse riding experience in Santorini
Our short organized tour. Costs 60 euros per person and takes place throughout the day up to sunset starting from the farm and with the accompaniment of experienced instructors. We ride to the blue dome Santa Anna to take photos and we return back to the farm.
Guided tour 1,5 - 2 hours
Our guided tour – duration 1.5-2-hour costs 90 euros per person and takes place throughout the day up to sunset starting from our facilities .The tour starts with the basic education by our experienced instructors and continuing through the traditional local vineyards and volcanic canyons we arrive at the unique worldwide black beach, Vlychada.
Semi Private Tour 2 hours / Dinner Included
Riding through the amazing nature of Akrotiri we will arrive near the archaeological site. Passing by the region where the great civilization flourished, as shown by the findings that was destroyed by the eruption and head towards the picturesque chapel of St. Anna. Here you can admire the traditional architecture and peaceful surroundings. Then we continue riding to the beach of Vlychada, which stands out for its particular physiognomy. The landscape resembles lunar. The sculptured volcanic cliffs that rise above the beach impress every visitor. At Eros beach it is worth to take pictures where the landscape is particularly impressive.
Your tour finished with a delicious dinner in a famous local tavern :
THE CAVE OF NICOLAS in Akrotiri beach .
Time :18.00 – 20.00
Private guided tour 2,5 hours
Live the dream!!! Private guided tour of 2.5 hours Swimming, galloping and photographing the famous black beach of Vlychada or the unique landscape of Eros beach!
Cancellation Fees
Should the Client wish to cancel for any reason, cancellation fees will be imposed.
​
more than 5 days before the activity, the Company refunds the full amount

between 3 and 5 days before the activity the Company refunds 50% of the paid amount

between 0 and 2 days before the activity the Company reserves the whole paid amount